Jeanne M. Dee, CPA
.(JavaScript must be enabled to view this email address)
"I truly enjoy working with our clients- learning about their operations, getting to know their staff and identifying opportunities for them to grow and succeed."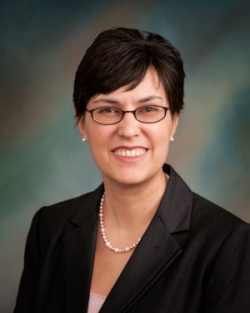 Jeanne joined Kiefer Bonfanti in 2005. She specializes in audits of financial statements for nonprofit organizations, government entities, employee benefit plans and closely-held businesses. Jeanne's expertise is working with business owners, executive directors and board members to help them better understand the financial reporting process. She is also particularly skilled in researching accounting principles, and new or changing audit standards, and conducting continuing professional education (CPE) seminars on these subjects.
Jeanne's success can be attributed to her sincere, genuinely positive attitude. She also chooses to focus on solutions rather than problems. When Jeanne is not in the office, she enjoys gardening, golfing, and playing the piano. She is also an avid fan and supporter of the arts, especially classical and jazz music.
Designations
Memberships
American Institute of Certified Public Accountants (AICPA)
Missouri Society of Certified Public Accountants (MSCPA)
St. Louis Society of Women CPAs
Support Dogs, Inc.
Honors, Activities & Achievements:
MSCPA 2010 CPA Woman-to-Watch Awards
Education
University of Missouri - St. Louis

Bachelor of Science, Accounting (2005)