Forensic Services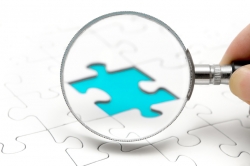 The Association of Certified Fraud Examiners has reported that the typical organization loses 5% of its revenues to fraud each year. Fraud typically is caused from a combination of pressure, rationalization, and opportunity.
Fraud can occur within any organization and can destroy even the strongest company. The key is to have the necessary preventive controls in place to reduce the chance of fraud occurring and to detect fraud early.
At Kiefer Bonfanti, we offer internal control examinations that will benefit your organization, no matter the size. These examinations will outline steps to limit the organization's exposure by eliminating as many existing fraud opportunities as possible.
Our forensic examinations apply detailed investigation methods and an in-depth review of your organization to uncover and document fraudulent activities. The Kiefer Bonfanti team will work closely with your organization while minimizing disruption to your daily operations.
We serve clients in all types of forensic engagements, including:
Fraud detection procedures
Fraud investigation
Fraud damages assessment
Documentation of internal controls and procedures
Develop fraud prevention and detection programs/policies
Fraud, ethics, and controls training and presentations for employees
Vendor/contractor due diligence

Our Services
Contact Us
For more information or to find out how we can help you, please contact:

.(JavaScript must be enabled to view this email address) / vCard
314.812.1127

.(JavaScript must be enabled to view this email address) / vCard
314.812.1129