Wealth Management Services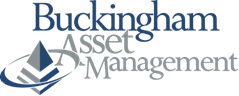 Kiefer Bonfanti is pleased to work with Buckingham Asset Management to provide wealth management services to our clients. Jointly, we focus on delivering true wealth management services by integrating estate, tax, and risk management into an overall financial plan. Our mission is to bring logic and simplicity back to investing.
Buckingham bases its recommendations on science, not the latest trends of Wall Street. With Buckingham, you will find advisors helping families, retirement plans, and non-profits with their most important financial decisions.
For more information, please visit www.investmentadvisornow.com.
Our Services
Contact Us
For more information or to find out how we can help you, please contact:

.(JavaScript must be enabled to view this email address) / vCard
314.812.1107

.(JavaScript must be enabled to view this email address) / vCard
314.812.1121