Auto Dealerships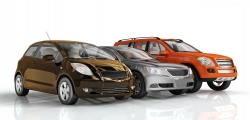 As an automotive dealer, you know that it is extremely important to find those professionals who will provide you with accurate information and timely advice. At Kiefer Bonfanti, we know the automotive industry and will help you achieve growth and successs. Our team members work with you to help you meet all of your key challenges. Our services include:
Budgeting and Cash Flow Management
Internal Control Review and Documentation
LIFO Planning and Compliance
Mergers, Acquisitions and Divestitures
Operating Statement Analysis
Operations Review and Valuation
We know that the current economy and industry changes are forcing dealerships to clearly define their vision and future strategic direction. At Kiefer Bonfanti, we will provide you with the timely, accurate and meaningful information you need to stay competitive and profitable.
Industries We Serve
Contact Us
For more information or to find out how we can help you, please contact:
.(JavaScript must be enabled to view this email address) / vCard
314.812.1115
.(JavaScript must be enabled to view this email address) / vCard
314.812.1101