Employee Benefit Plans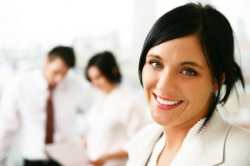 The employee benefit plan of your business not only provides benefits to your current employees - it is also a crucial factor for recruiting and retaining quality team members, and it plays a significant role in your tax strategy.
As regulations become more complex and competition for skilled employees increases, benefit standards continue to evolve. In today's dynamic investment and regulatory environment, it is essential to find a skilled advisor to help you design, implement, manage and/or monitor your benefit plan. At Kiefer Bonfanti, our team of CPAs helps clients realize the full value of their benefit plans and ensures that they properly fulfill fiduciary obligations in accordance with compliance requirements.
Our team is also qualified to perform plan audits and prepare annual returns and reports for employee benefit plans. As part of the American Institute of Certified Public Accountants' (AICPA's) Employee Benefit Plan Audit Quality Center, our team works to help you ensure compliance with federal regulations.
We provide expert guidance on the nuances of employee benefit plan accounting and reporting, including more complex areas such as:
Hard to Value Investments
Participant Loans
Forfeitures
We have extensive experience in servicing employee benefit plans, including the following types:
401(k) Plans and other Defined Contribution Plans
Defined Benefit Pension Plans
Public Employee Retirement Systems
Health and Welfare Plans
Multi-Employer Plans
Industries We Serve
Contact Us
For more information or to find out how we can help you, please contact:
.(JavaScript must be enabled to view this email address) / vCard
314.812.1127
.(JavaScript must be enabled to view this email address) / vCard
314.812.1129